Year's-End Wrap-Up 2016 – MES051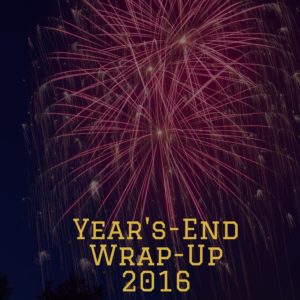 Let's have a short Wrap-Up of the MES's episodes in 2016 before we focus on 2017 and how things might continue.
What were the main episode streams in 2016 in the Mastering Embeddeds Systems podcast? Was it the root-cause mini-series in the first half of the year? Or was it the series about Death March Projects? What about the interviews and the interesting characters we got in touch with? Or do we want to emphasize the personal improvement sessions in the last quarter of this year.
We have had marvellous guests in the show during this year:
In the finish of this episode I give you some outsights into the future of this podcast and further upcoming activities.
Selected Links and Resources From This Episode
Thank You For Listening
Out of all the podcasts available in the Internet you tuned into mine, and I'm grateful for that. If you enjoyed the episode, please share it by using the social media buttons you see at the bottom of this note. Also, I would be very happy if you would consider taking the minute it takes to leave an honest review or rating for the podcast on iTunes or Stitcher. They're extremely helpful when it comes to the ranking of the podcast. For sure I read every single one of them personally! Or, if you prefer a more direct contact, don't hesitate and drop me a note at
feedback@embeddedsuccess.com
https://embeddedsuccess.com/wp-content/uploads/2015/06/Logo3.png
0
0
georg
https://embeddedsuccess.com/wp-content/uploads/2015/06/Logo3.png
georg
2016-12-20 08:15:40
2016-12-18 13:17:42
Year's-End Wrap-Up 2016 – MES051