How this podcast is produced – MES010
How this podcast is produced
This is the vacation episode. Recorded on my way to the beach of Moliets-et-Maa.
Moliets-et-Maa is a small village in south-west of France. It's situated close to the Atlantic sea. Roundabout 120 km south of Bordeaux and 50 kilometres north of Biarritz. It's a surfer's spot and offers a 9- and 18-hole golf course. We love it due to the great sea view, the wide beach and the lovely weather conditions.
It's also my 10th episode and therefore time for a short celebration. Hoorray. Okay, that's enough.
5 steps to produce a podcast episode
I wanted to give you a short insight how the episodes of this podcast are meanwhile produced. You will learn about planning an episode. The way it is recorded. And the details about post-processing and releasing. Finally I will add some details about promotion.
Enjoy!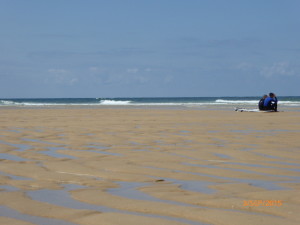 The tools I use
Thank You For Listening
Out of all the podcasts available in the Internet you tuned into mine, and I'm grateful for that. If you enjoyed the episode, please share it by using the social media buttons you see at the bottom of this note. Also, I would be very happy if you would consider taking the minute it takes to leave an honest review or rating for the podcast on iTunes or Stitcher. They're extremely helpful when it comes to the ranking of the podcast. For sure I read every single one of them personally! Or, if you prefer a more direct contact, don't hesitate and drop me a note at
feedback@embeddedsuccess.com
https://embeddedsuccess.com/wp-content/uploads/2015/06/Logo3.png
0
0
georg
https://embeddedsuccess.com/wp-content/uploads/2015/06/Logo3.png
georg
2015-09-08 07:15:33
2016-10-23 14:07:29
How this podcast is produced – MES010